Who writes the ACB Summaries?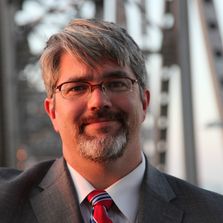 We feel that the core value of the Arkansas Court Bulletin is in distilling the voluminous case law and rules changes into the most important points. Our summaries are written by practicing attorneys who have real life experience in the areas the Bulletin covers.
Jason Files is entering his 25th year as a trial lawyer. He has tried cases in state and federal court, written appellate briefs, and argued cases at the Eighth Circuit Court of Appeals. Through the years his practice has included personal injury and domestic issues along with commercial litigation and has touched on almost every area of the law. He regularly represents criminal defendants in federal court, making him aware of the unique issues raised in federal criminal defense. Jason has been the editor of the Arkansas Court Bulletin since 2010. He regularly appears as a featured speaker at continuing education seminars for attorneys and paralegals.